Hot Air Balloon Ride Over Electric Forest
One of the craziest things we did this year (and ever) was to take a hot air balloon ride over Electric Forest with two fans who won a contest. It was such a trip to see the huge crowds of people entering the festival, hearing the music from a few hundred feet up, and a surprise splash into the lake. The best part was that the ride raised awareness for festival safety during the festival with a bunch of cool organizations through The Urgency Network including DanceSafe, Conscious Alliance, The Starkey Hearing Foundation, IMPACT Chicago, and The Michigan Recycling Coalition.
Festival d'ete Quebec
We will never forget playing Festival d'ete Quebec. First and foremost, we LOVE Quebec. Montreal is one of our favorite cities in the world, and we hadn't been to Quebec City yet. It's gorgeous. It was also our first time playing a show with Deadmau5, which was also an honor, as we are huge fans of his music. Beyond that, we had no idea how big the show as going to be. We were told it was "a show with deadmau5." We didn't realize that there were roughly 90,000 people there. Needless to say, that was quite a surprise walking out on stage. Thanks to Casey Flanigan for the amazing family photo.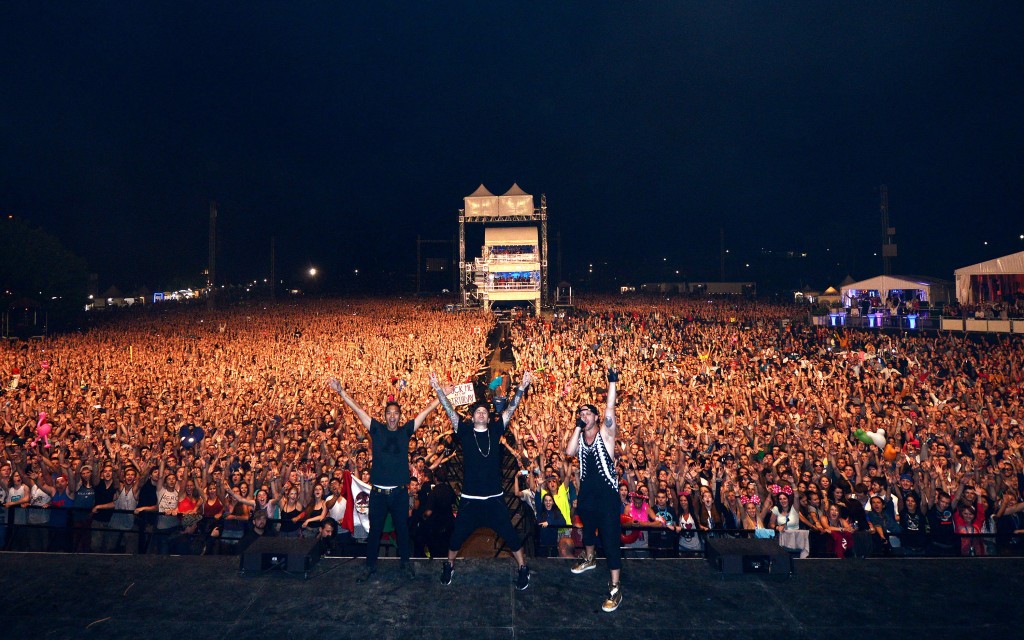 Spending Time with The Mob

Before every show this year we met up with a group of dedicated people we call The Mob. They helped out at shows, brought us gifts, told us stories, shared tattoos, exchanged hugs and high-fives, etc. We heard some crazy and inspiring stories from people and made a lot of new friends. Getting to spend quality face time with people is the core of our music these days.
At one point we decided to give a lucky Mob member a haircut as a fun thing to do, because edIT is actually quite good at cutting hair. It turned out to be one of our favorite parts of the show days.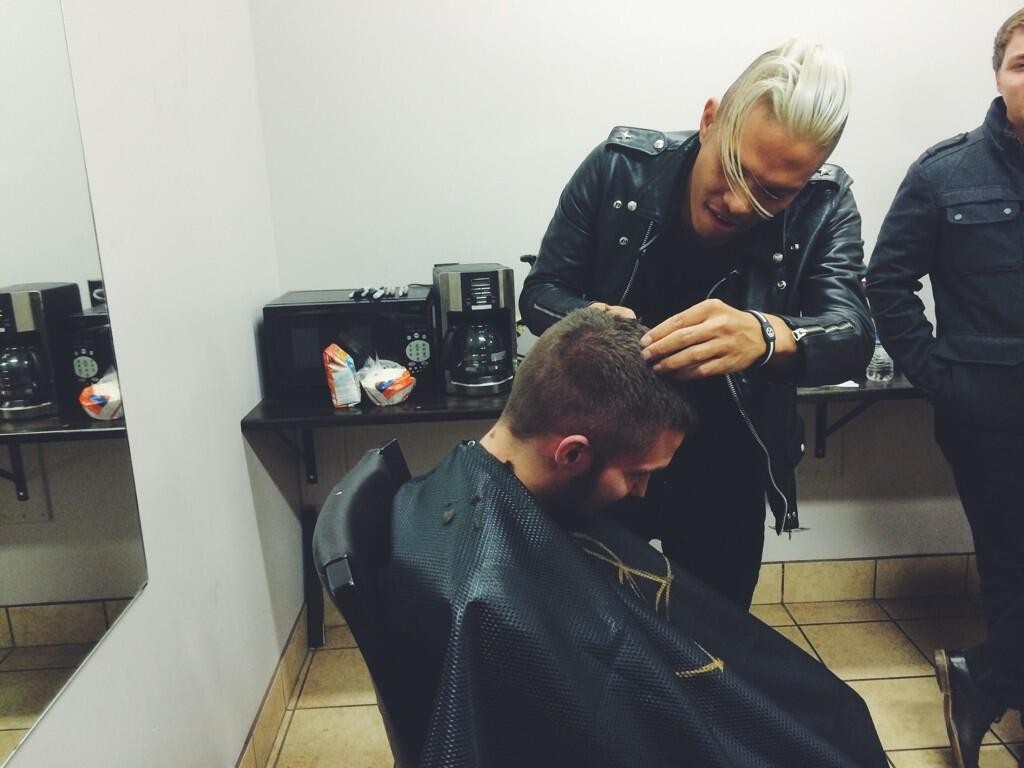 Sin City 2 Trailer
Seeing "Can't Kill Us" in the Sin City 2 trailer was a very special event for us. We are huge fans of Robert Rodriguez, so it was a true honor. Also… Jessica Alba.
Touring Russia
Around the time we were preparing to head to Russia, the political climate was fierce as tensions escalated between the Russian and Ukrainian citizens. A lot of our friends and family didn't want us to go. Some friends of ours that had worked in tense political environments assured us it was fine, and it was. They welcomed us with open arms. We are happy we didn't let the fear mongering get the best of us, the Russian crew showed so much love. It didn't feel that much different than a show anywhere else.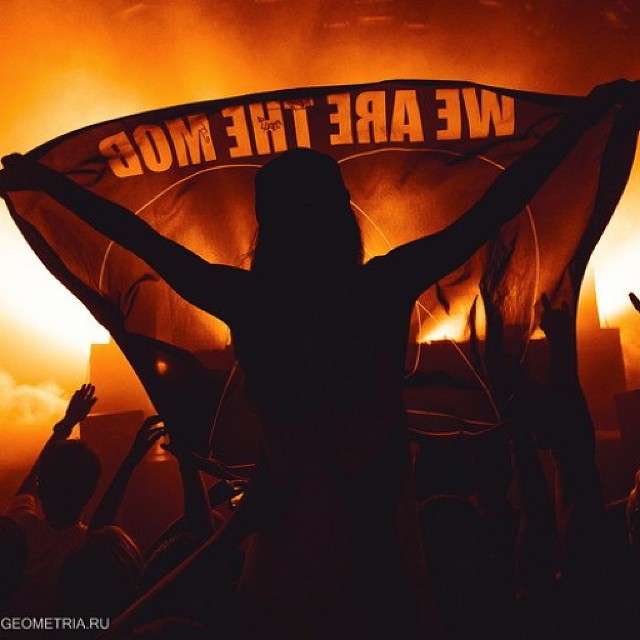 Creating the Blade
The creation of our custom stage instrument The Blade has been monumental for us. It's the culmination of years of experimentation and development. We could not have done it out without our brilliant team. We took it around the world all over 2014 during the Love Death Immortality, and… it was an adventure. Stay tuned for a peek behind the scenes  in 2015…

Coachella 2014
Playing Coachella was a true honor for us, and a big benchmark on our journey. We played before in 2010 in the Sahara tent which was the very first time anyone heard Drink The Sea. To come back 4 years later and play to our favorite festival with all of our friends and family there, at sunset in the desert, is something we will never forget.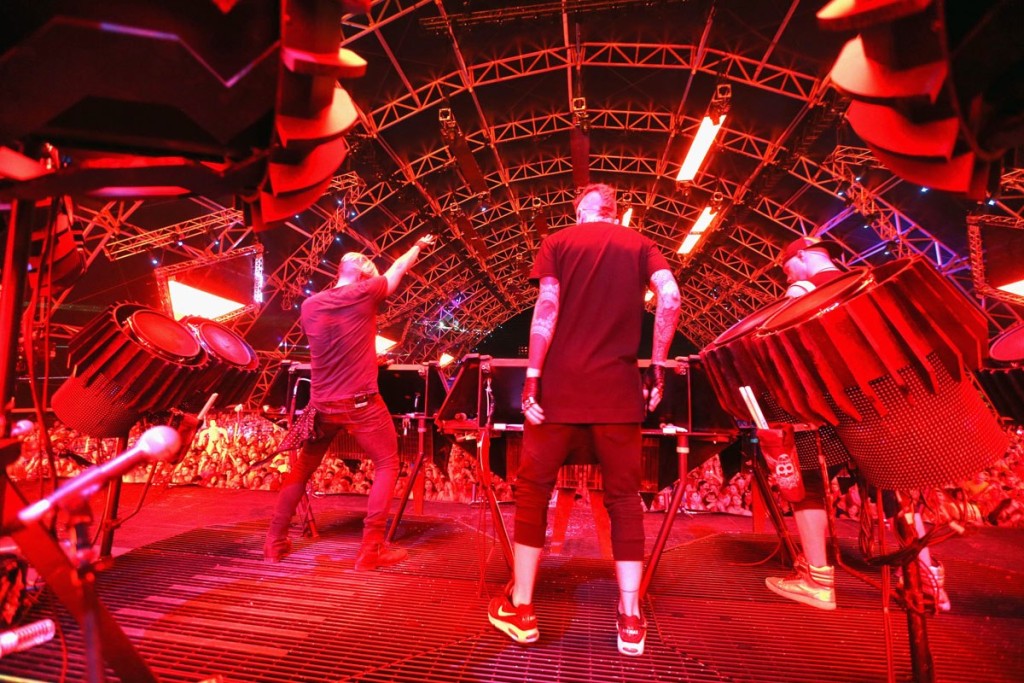 Love Death Immortality
Two years in the making, our newest album Love Death Immortality was released at the top of the year. We were so inspired touring around the world and hearing people's stories about how the music had affected them. These stories became fuel. The idea was to take sonic landscape we explored in Drink The Sea and bring it to the live stage. Infinite gratitude to everyone out there that bought the album, shared a story or art with us, and came to a show. None of this would happen without you.

Interstellar
This is not really a "Glitch Mob" moment but WOW, this movie was so good that we saw it three times. A beautiful and empathetic mind-bender. Truly awe inspiring, hats off to Christopher Nolan.